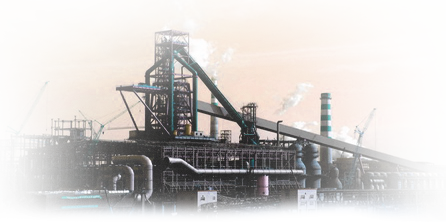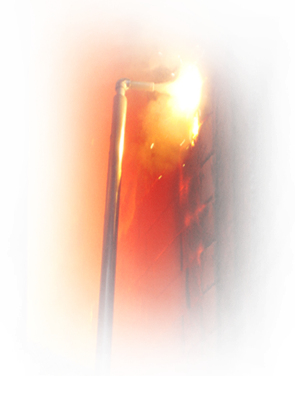 Shandong Daqiao Co., Limited.
Tel: +86 532 85719155/85719176

Fax:

+86 532 85719186

Add:

Room 105, Block 3,No.20 West of Yinchuan road, Qingdao, China

E-mail:

info@daqiaorefractory.com




wenqin@daqiaoindustry.com

Manufactory: Shandong Daqiao Refractory Plant / ShanDong Luqiao New Material CORP.
Add:

West of Renmin Road, Boshan, Zibo,  Shandong, China /  Luqiao Road, New Material Industry Area,  Boshan Economic Development Zone, Zibo,  Shandong, China




A

s a professional manufacturer and exporter of refractory products with the experience of over 50 years, we have 2 main manufactories, Shandong Daqiao Refractory Plant and Shandong Luqiao New Material Corp. (New Plant), which has become one integrated refractory material enterprise constituted by products design, R&D, manufacturing, engineering, ceramic welding as well as hot repair services.
The company has fixed asset of 500 million Yuan, an area of 550 thousand square meters, and oven 1000 employees including 268 engineering and technical personnel. Besides, the company owns provincial refractory material laboratory and specialized R&D team, which enables the company to be one of the first batch national high-tech enterprises. The company mainly provides quality oxides and non-oxides shaped refractory and monolithic refractory material for high-temperature industry as metallurgy, construction, non-ferrous, power, petroleum and petrochemicals and municipal projects with annual output over 300,000 tons. Insisting in developing thoughts of "High End, High Quality, High Efficiency", and introducing in world advanced processing technology, Luqiao has been realizing the development goal of green production, energy conversation, high efficiency and automated production. The company emphasizing fundamental management, has established completed production control system from raw material to finished products and products quality tracing management system, and adopted remote control system for key processing sections. The quality products make Luqiao renowned of sound reputation and brand notability at home and abroad markets. Based on continuous innovation, devoted to providing overall customized solutions, Luqiao gathers experience and enlarges investments by cooperating strategically with global steel and metallurgy group and engineering institutes. Recently, by undertaking philosophy of "Environmental and energy-saving", Luqiao has tapping a new green refractory path, and the zero expansion fused silica bricks has achieved and exceeded the global standards of similar products. The high efficiency and high-thermal conductivity silica bricks have filled domestic blank gaps, and been used in large size COB successfully. The mass kiln door refractory assembly combined with local quality ceramic pigments, has largely improved the service and environmental performance; The successfully developed corrosion-resistant silica brick used on aluminum industry has greatly extended the electrolyzed life; The ceramic welding technology for industry kiln can perform hot welding repair work during the kiln running, which improves the production efficiency.
We never cease developing new materials.
Undertaking operation idea of "Devotion & Innovation, Integrity & Eternity" and visioning to be the global influential brand int'l enterprise, Luqiao is developing, improving and going to be the leading and first choice competent refractory solution provider.



Tel: +86 532 85719155 Fax: +86 532 85719186 Address: Room 105, Block 3,No.20 West of Yinchuan road, Qingdao, China
Manufactory : Shandong Daqiao Refractory Plant / ShanDong Luqiao New Material CORP. Phone: +86 533 4290064
Address: West of Renmin Road, Boshan, Zibo, Shandong / Luqiao Road, New Material Industry Area, Boshan Economic Development Zone, Zibo, Shandong
Copyright © 2010 SHANDONG DAQIAO REFRACTORY PLANT