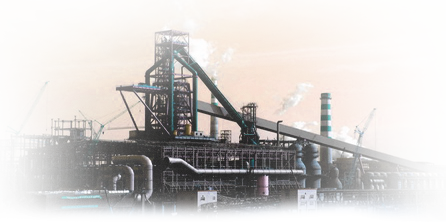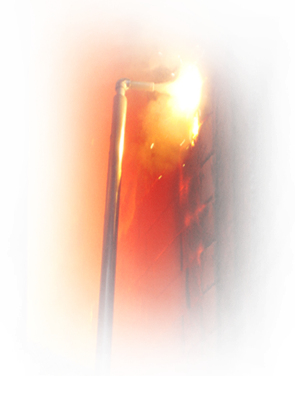 Shandong Daqiao Co., Limited.
Tel: +86 532 85719155/85719176

Fax:

+86 532 85719186

Add:

Room 105, Block 3,No.20 West of Yinchuan road, Qingdao, China

E-mail:

info@daqiaorefractory.com




wenqin@daqiaoindustry.com

Manufactory: Shandong Daqiao Refractory Plant / ShanDong Luqiao New Material CORP.
Add:

West of Renmin Road, Boshan, Zibo,  Shandong, China /  Luqiao Road, New Material Industry Area,  Boshan Economic Development Zone, Zibo,  Shandong, China

1.Inspection raw materials
2.Physical & Chemical testing(Samples picked by Technology dept requirement: Quartz stone SiO2≥98.5%,AL2O3 ≤0.5%,Fe2O3≤0.5%, Sandstone:SiO2≥97%,AL2O3≤0.8%,Fe2O3≤1.0%, Lime: active CaO≥90%,Iron Phosphorus:Fe2O3+Fe3O4≥90%
3.Inspection Raw materials at Plant ( inspector of raw material from technology dept: watching closely on silica materials ,yellow soil Sheet iron, feldspar are forbidden mixed in raw materials .)
4.Raw materials warehouse ( raw materials should be inspected by per car per day by warehouseman. Quality inspector would do physical and chemical testing timely.


1.Control granularity maximum avoiding any sieve lost (sieve size shall be checked 2 times a day)
2.Two times a day on checking bottom of grinder
3.Strap workers shall inspect grinded raw materials in granularity & water by hand and eyes.(granularity within 2-0.9mm, Content≤25% water content≤0.5%
4.Dry granularity & water content analysis two time a day in plant laboratory.(granularity within 2-0.9mm, content≤25%, Water content ≤0.5%)


1.Ensure to make exact batch composition
2.The exactness of equipment shall be inspected once a week by batch equipment department & administrator


1.Mixing time record shall be made per every mixing mill operation
2.Muller mixer operator monitored by mud technological manager ( mixing methord, mixing time etc.)
3.Mud water content & mud granularity analysis will be quickly done by laboratory.
( water content 5-5.5%, granularity 2mm-0.9≤15%,≤0.1mm38-44%)


1.Mould producer inspect mould drawings and quality individual.
2.Mould inspector check every mould of its size and exactness.
3.Every mould shall be installed against drawing pictures.
4.Quality inspector well receive every mould against its exact size and shape.


1. The workers will follow the information card(which included the demension, weight and times of pressing of the item) to check every shaped bricks.
2. The quality inspector will check the shaped bricks in any work time, and will take out any poor quality bricks immediately.


1.The workers will follow the requirement of the Drying room system to adjust the temperature of each room, manage each room, and fill up every information card which against each car.
2.After drying the inspector will knock every brick.
3.The inspector will check the remaining moistor.


1.The worker will follow the requirement about the face can be press by other brick and loading method of technical department to loading cars.
2.The firing management workers will check each car, and inspect the quality of each car.


1.The worker will take a record every hour according to the teperature rising line.
2.The equipment department will adjust the temperature measurement every month.


1.The worker will marking the bricks and check the demension of each bricks according to the drawings.
2.The inspector will follow the random sample standard and inspection standard to check the bricks.
3.The technial people will checked the brick and make record.
4.The phsical-chemical inspector will make a random sample check in each 300 tons


1.The technical department will make test report for the packed bricks.
2.The worker will follow the requirement of the finished bricks manager which including the item no. and pallet no. to pack the bricks.
3.The inspector will check each pallet to make sure the quantity, quality and the packing list is correct.




Tel: +86 532 85719155 Fax: +86 532 85719186 Address: Room 105, Block 3,No.20 West of Yinchuan road, Qingdao, China
Manufactory : Shandong Daqiao Refractory Plant / ShanDong Luqiao New Material CORP. Phone: +86 533 4290064
Address: West of Renmin Road, Boshan, Zibo, Shandong / Luqiao Road, New Material Industry Area, Boshan Economic Development Zone, Zibo, Shandong
Copyright © 2010 SHANDONG DAQIAO REFRACTORY PLANT